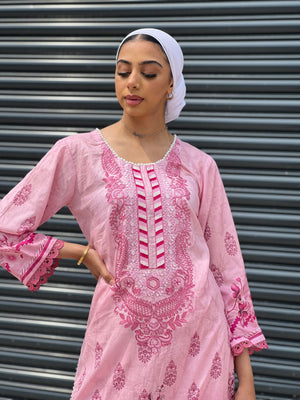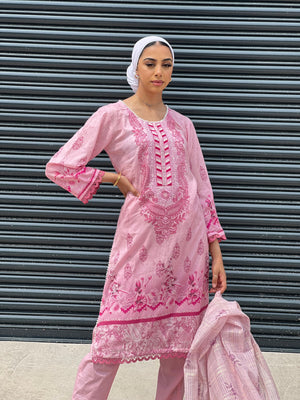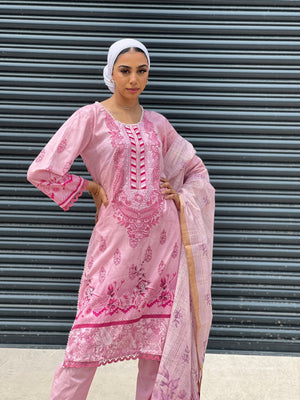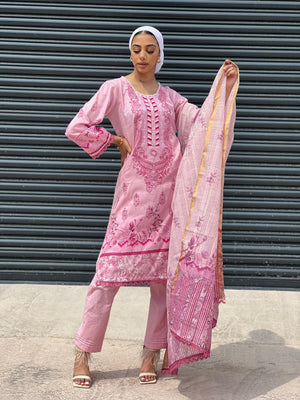 Pakistani Designer Wear in Uk
100% Original Genuine Branded product

Fabric Details

Fabric Chikankari Embroidered Lawn
Lawn Dyed Trouser
Lawn Digital Printed Duppatta
Sizing Detail
XS
Chest 34 inches
Hips 36

Small
Chest 38 inches
Hips 40

Medium
Chest 40 inches
Hips 42

Large
Chest 44 inches
Hips 46

XL
Chest 48 inches
Hips 50

XXL
Chest 50 inches
Hips 52

XXXL
Chest 52
Hips 54

Hand Embroidered/embellished items are delicate in nature and can break of beading can become displaced. There is also a possibility in embroidery designs and prints which is unavoidable. By placing an order on our website you agree and accept the possibility of variation in comparison to the advertised images displayed on the website. We make every effort to minimise variations.
The colour/shade of products may vary from what is shown on the website. There are many reasons for this however mainly it is due to screen resolution, photography conditions, image editing.
We do shrink the fabric before stitching but please note Lawn/Cotton fabric are likely to shrink, soaking each piece separately in lukewarm water is recommended for minimal shrinking.
From time to time beading/ sequences may get displaced and this is not thought of as a fault but is due to the nature of the work. These articles of clothing should be worn with care.
Please note that all clothing products sold on this website are recommended to be dry-cleaned.
We will not be responsible for any claims resulting due to damage caused by washing, using another method than advised or claims for variation and or beading/sequences displacement
Originals & Replicas
We sell both Original Branded goods and replica items. Where the item is a replica it will be clearly stated. A replica item is a duplicate of the original; in most cases it is almost identical however there can be a difference in shade, quality and design.
Note: The beads, patches and stitching style may differ in picture as its original branded fabric but the stitching is done by our own tailors.